With the lockdown going on day 65? no 66? 67? I've lost count now to be honest, but if you feel like your skin could use some extra love, fear not! I've pretty much scoured the net and been my own personal test subject to tell you my top 5 picks for face masks that you need in your life!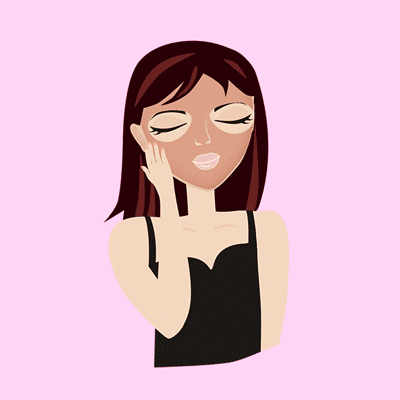 Pro tip: Remember to always wear sunscreen along with a moisturiser to keep your skin looking great.
1. Indian Healing Clay
This has to be the most bang for your buck when it comes to skincare and to be honest, it's one of the most effective face masks I use... and keep coming back to. Mix this clay with either water or apple cider vinegar to get an amazing facial at home.
2. Youth to the People - Superberry Hydrate + Glow Dream Mask
Overnight masks have really taken front shelves at retail stores in the past few years. If you are looking for one that will leave you with baby soft skin, this is it. Super popular and for good reason, this Youth to the People mask is packed with antioxidant super berries and vitamin C. Did we mention it's an Allure 2019 Best of Beauty winner?
3. OLEHENRIKSEN - Cold Plunge Pore Mask
Large pores? Textured skin? Not a problem! This cooling mask is the solution to visibly reducing large pores and has this incredible cooling effect which is just the thing you need after a hot Summer day. This is also a clay mask which really detoxifies and cleans skin when added with cold water. Definitely give this one a try if you can handle a chill.
4. Herbivore - Blue Tansy Fruit Enzyme Resurfacing Clarity Mask
A gel based mask that contains fruit extracts and blue tansy oil to gently exfoliate the skin. Blue Tansy? Confused? It's a plant found in Morocco which is known for its skin soothing properties. Blue Tansy oil is definitely what makes this mask unique and effective. It's great for all skin types and helps with acne, redness and large pores as well.
5. Origins - Clear Improvement™ Charcoal Honey Mask
Your answer to dull skin but not overly harsh - great for those with sensitive skin. This mask is charcoal based and will leave you with a very clean feeling. If you feel like you're suffering from dull skin this mask is for you.
Masks are always a great way to give your skin an at home facial and with lockdown still in effect in most parts of the world, why not pamper yourself at home? All of these masks have been tried and tested by yours truly and a lot of them offer clean beauty ingredients. Give at least one of these a try if you are looking for a new face mask to add to your stash.
PS. Stay safe and let me know in the comments what face masks you are currently using/loving or would like to try. DIY masks? Let me know if there's any you swear by.