When I talk about dry days.. it's all about skincare. Trust me when I tell you ashy skin has been the bane of my Winter woes for a long time. Moisturising has always helped but the inner lazy person in me at times just cannot be bothered to make that much of an effort. A lot of times I'm in a rush and don't even moisturise my body (I know!) and then washing my hands a few times until the sticky feeling goes away can get annoying. I also found that at times, it just wasn't as long lasting as I wanted it to be and some moisturisers just don't absorb well into the skin. Then... I discovered body oils and it totally has changed the game and my shower/bath routine. I've been on the lookout for some amazing body oils and trust me when I tell you these are IT!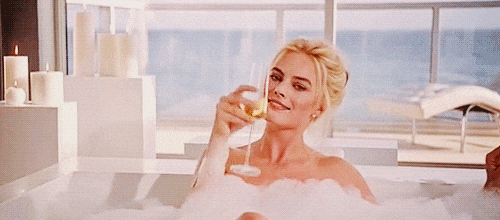 Pro tip: You can add a few drops of any of these body oils to clean bath water for a soak and pat dry after for silky hydrated skin. Another option is just to use it after a shower all over the body. For any body oils 
If you want the softest and not to mention amazing smelling skin, read on.
1. NEUTROGENA BODY OIL
The name is simple enough and straight to the point but man does it smell AMAZING. It contains sesame oil which I've yet to see in another body oil and this smells like perfection in a bottle. It's been sold out repeatedly on their website and overpriced on Amazon (for good reason). But if you do manage to grab it, you won't be disappointed! 
2. JORDAN SAMUEL OLIO PER IL CORPO BODY OIL
If I could describe it any better than what their website says, I would - but it really does smell like walking through a Sicilian garden. The citrus scents really melt into the skin and this is also an exclusive part of Jordan Samuel's Italian collection. * This one has the most unique scent out of all the body oils mentioned. 
3. KAI BODY GLOW
This body oil needs to be your best friend at the beach. It's like Summer beach days in a spray bottle and gives such an amazing glow to the skin. Kai Body Glow is also vegan friendly!
4. J.R. WATKINS LAVENDER BODY OIL MIST
Another calming and relaxing scent has to be this one. I find that spritzing this all over in the evening just before bed really helps with falling asleep. Lavender is great for relaxation and unwinding after a long day at work. Try adding a few drops of this to your bath just before bed. You'll thank me. 
Winter might be far away but taking care of your skin isn't just important in the colder months. Try any of these body oils out for a more effective way to keep that ashy skin at bay.